Based on 22500 unique IP addresses over the past week, reddit users have these browser widths: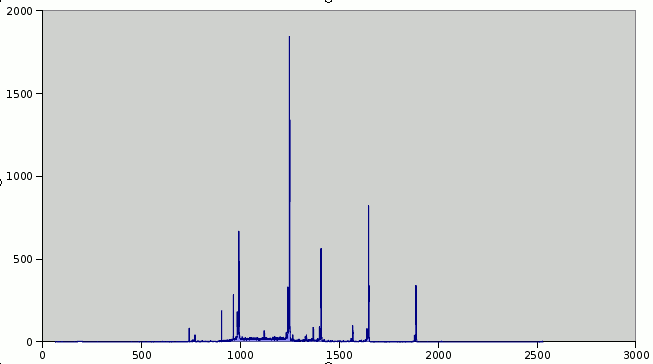 The numbers on the bottom are browser widths (minus 40), and the numbers on the side are the counts of unique visitors with that width.
Data collection
At the time this blog posting was made, my blog had hand-drawn borders in the page title. They were generated by a CGI program on the fly. For each visitor, a number about 40 pixels below your browser width is recorded in my server logs. I wrote a perl script to create a histogram for unique visitors, and pasted the result into gnumeric to create the chart.
Results
The peaks seem to correspond to 1024, 1280, 1400, 1600, 1920 screen widths, with 1280 being the greatest peak. This indicates that most people have their browser window maximized.
There is also a section of uniformity between 1000 and 1280. This seems to be a sweet spot among those who do not maximize their browsers.
Surprisingly, there are still a few people running at 800x600 resolutions. And one at over 2500 pixels across.
Want more programming tech talk?


Add to Circles on Google Plus


Subscribe to posts