A while back I thought it would be interesting to be able to draw arbitrary waveforms and then listen to how they sound. I had an audio engine just laying around, so I whipped up a quick application to do that.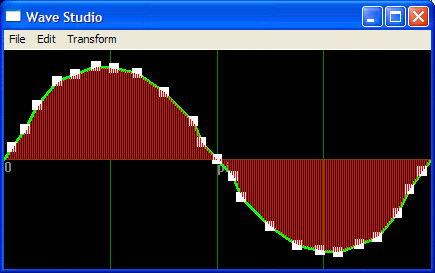 download WaveStudio.exe
Results
In theory, you can make any sound that you want. The results aren't very interesting. You can draw a sine wave and it sounds muffled. Add some jagged edges and the sound starts to sound more raw and high pitched. But it's okay to demonstrate what a sawtooth vs. sine vs. square wave sound like.
Future work
It would be a better to be able to draw in the time vs. frequency domain, using standard brush painting tools. Thay way you could come up with more interesting waveforms.

Want more programming tech talk?


Add to Circles on Google Plus


Subscribe to posts