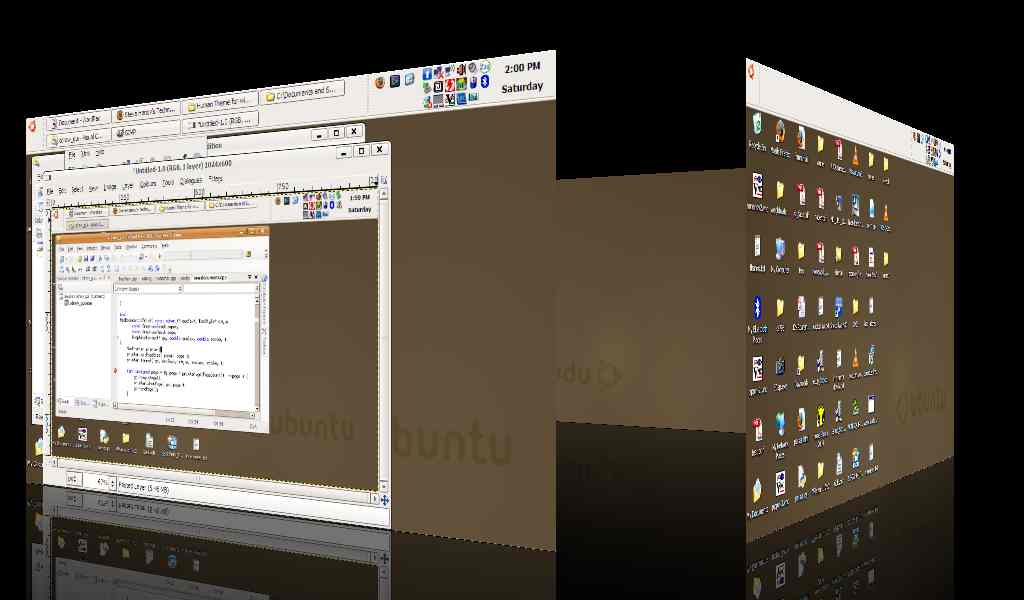 If you miss Ubuntu, but want the hardware compatibility of Windows, you can configure Windows XP with Ubuntu themes. You can even have the spinning cube effect.
Download and install UX Multi-patcher. This replaces a Windows system DLL to allow you to install new windows themes. Be sure to follow the instructions carefully.
Download and extract the Human theme somewhere (eg your desktop).
Go to the extracted folder and double-click on Human.msstyle. When the display properties dialog pops up, click Ok.
Now get the cube effect by installing Shock 4Way 3D.
Wow, it's just like Ubuntu, except that it works!

Want more programming tech talk?


Add to Circles on Google Plus


Subscribe to posts